YBS is an international, private elementary school offering a Japanese-English dual immersion language educational program in Yokosuka, Japan. Our programs extend from Kindergarten through fourth grade, with plans to extend through 5th grade as the enrollment grows. Students at YBS will become fully educated in Japanese curriculum while developing conversational skills in a second (Japanese) language.
Our campus is situated in one of the buildings at Kanagawa Dental College, right next to Womble gate. YBS Elementary School will be deeply affiliated with the Dental College and community in Yokosuka.
The school offers instruction in a bilingual setting, both Japanese and English.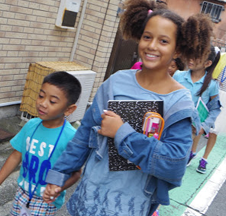 Why we Started YBS Elementary School
A few years ago, one of our students who graduated from YBS couldn't enroll in the local elementary school. She speaks perfect Japanese, but still, she was not allowed to enroll at the elementary school just because her parents were unable to speak Japanese. We disagree with this philosophy.
To have variety of students from all over the world brings diversity.
To study in a diverse environment makes a difference in a child's life.
Diversity, beginning in schools, can change the world, starting right here in Yokosuka.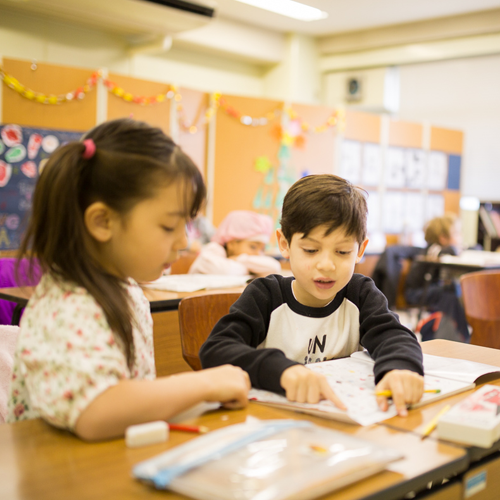 Philosophy of YBS Elementary school
Local Connection…We believe this elementary school will make a difference not only for the students, but also for the community. The school promises to make a strong effort to develop relationships with the local community and make life in Yokosuka more rewarding.
Diversity…We will embrace difference. We will acknowledge, study, and celebrate differences, especially through talking, smiling, and having fun together. Our top priority is overcoming language barriers through collaboration and focused study.
Global Town…Even though we are different, we will still bridge the friendship. Yokosuka will remain as a memorable place in the students' hearts forever. No one should give up no matter where they are; everyone can succeed. People believed YSB could succeed, and we did.
YBS Elementary School Movie
Why YBS? Explore the difference!
1.
High Standards Japanese Education
Our curriculum is based on the Japanese educational system and is reinforced by the Ministry of Education, Culture, Sports, Science and Technology.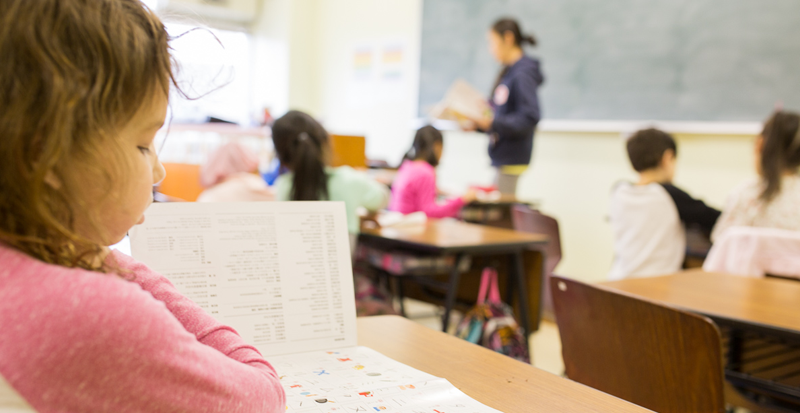 2.
Two-Way Immersion Bilingual Program (Japanese & English)
We offer a two-way immersion program, in which students are expected to perform at and in Japanese. Students at YBS will become literate in Japanese and English, and will develop conversational skills in a second language with many chances to be exposed to the real world.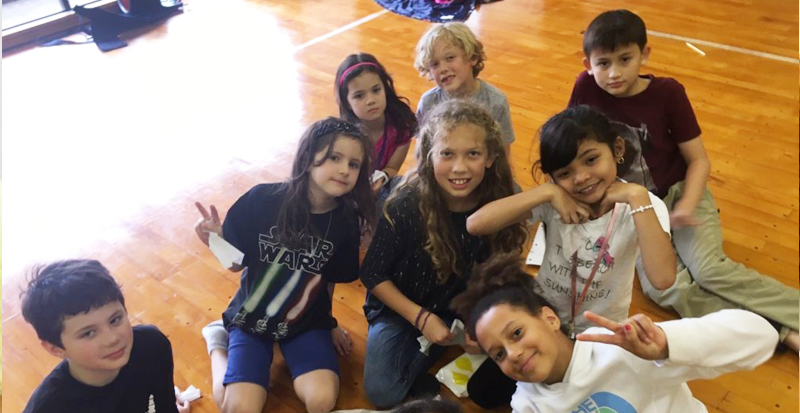 3.
Tie-up with major Japanese companies!
At YBS Academy, you will be able to experience outstanding journey! We offer exciting filed trip which tie-up with major Japanese companies, such as Cannon, Toshiba and more! You will be able to experience Japan that you will never seen by your own. Actual experience will provide lots of learning and lead to expand possibilities!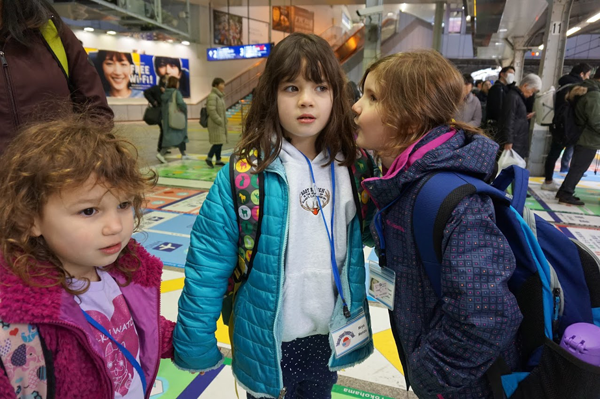 4.
Language
The key to effective social communication skills is language exposure. Language fosters social skills. Exposure to multiple languages helps children develop more effective communication skills.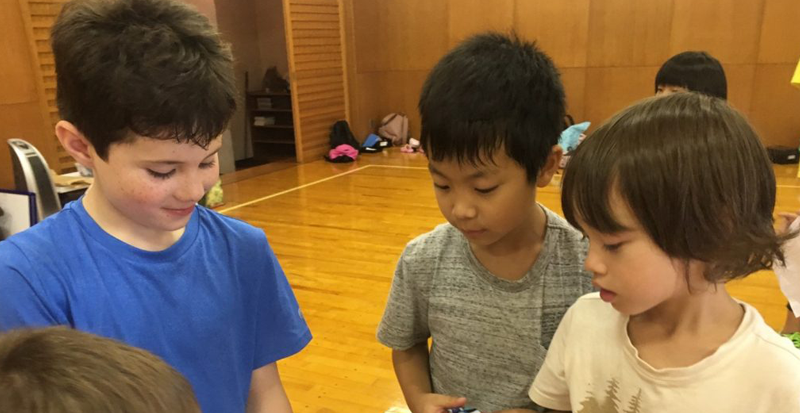 5.
Subjects
YBS will be one of the best learning centers in Yokosuka. YBS's unique academic approach teaches Japanese Math, which has long history of notable training calculation. Our school will educate our students in the areas of the Programming and Advanced Science with collaboration from the Dental College and local community. The Dental College's science and programming holds one of the highest standards in Japan.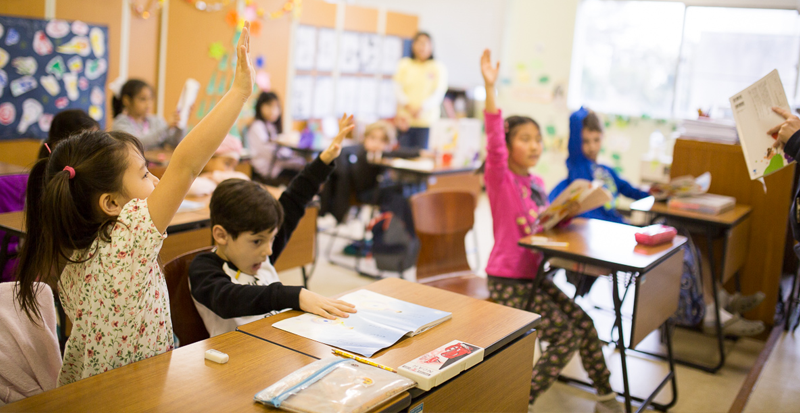 6.
Kanagawa Dental University: An Environment for Learning
YBS is located on the Kanagawa Dental University campus. Thanks to the support and collaboration of the Dental College, YBS will open this fall. The location of YBS and communication with the Dental College students will be a highlight of school life! YBS also has a Community Service program. It aims to expand students' view of themselves and the world, develop empathy, humility, and leadership skills, and come to understand that through their individual actions they can positively impact the lives of others.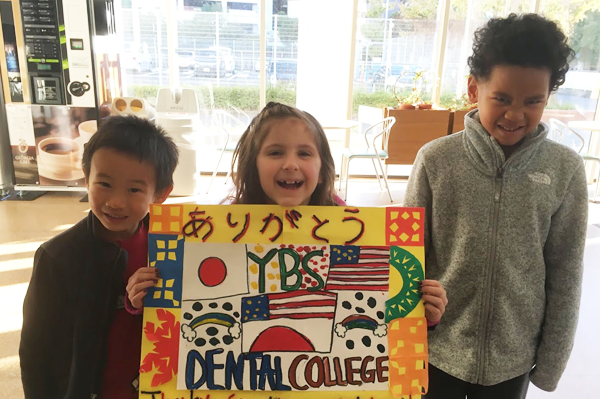 YBS Education
Your Child's Questions Will Change the World


YBS's education is inquiry-based learning. We are confident that inquiry-based learning will thrive in a bilingual setting. Starting in the earliest years, our students are encouraged to post questions on their classroom's Wonder Board.
The genius part of this process is that the questions spark their curiosity and then their curiosity leads to more questions.

Academics are Just One Piece of the Puzzle


We all know academics are important, but only focusing on them is like watering one leaf of a plant. We provide opportunities to support our students' social, emotional, and physical needs along with their academic needs.

Our program provides students with opportunities to engage in a wide array of off campus experiences that extend learning from the core subjects to connect deeply with the local community and real experiences.

Our Teachers' Passion for Learning is Contagious


At YBS, we believe learning should continue throughout your whole life, and teachers are constantly encouraged to pursue new growth opportunities. Teachers that find joy in the pursuit of their own professional growth translates into the kind of passion that inspires students to reach for new heights. Teachers observe, mentor, challenge and assess, while providing their students with the freedom needed to inquire, explore, and develop a deeper love of learning.

We embrace Diversity


YBS is located in Yokosuka, where American culture and Japanese culture meet. Two languages are spoken almost everywhere. This means that our teachers do not have to look very far to find parents willing to come in to share stories of their heritage or life journeys.
We live it every day and so our students end up being the beneficiaries of a school culture where differences in perspective are valued and contribute to the development of empathy and critical thinking skills. Being Flexible, Open, and Honest will empower them to take action in a global community. These are the ideals that we value. They inform our teaching, learning, and curriculum development each and every day.

Parental Involvement


We know that parents are the center of their child's world so that's why we encourage our parents to take an active part in their child's learning journey, both inside and outside the classroom. Children get so excited to share what they have learned with their parents. We are always looking for parental volunteers to take part in school events, instruction, and field trips!!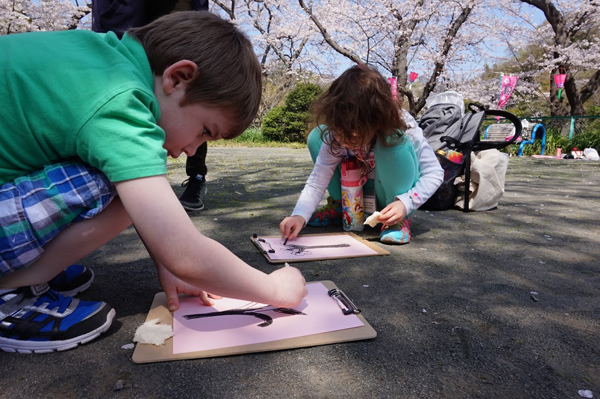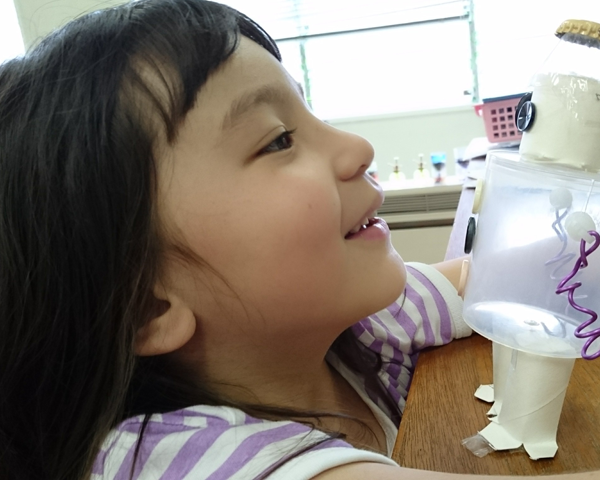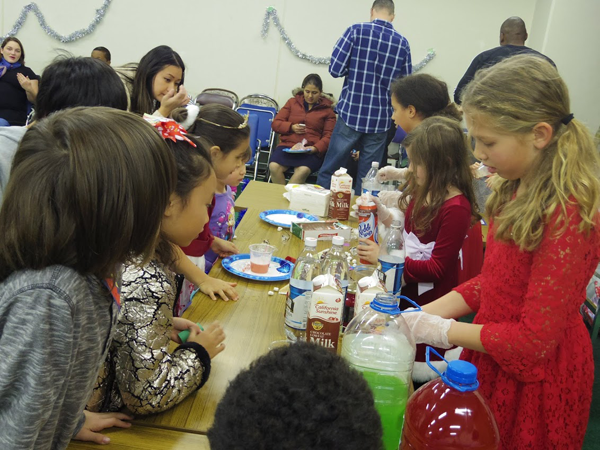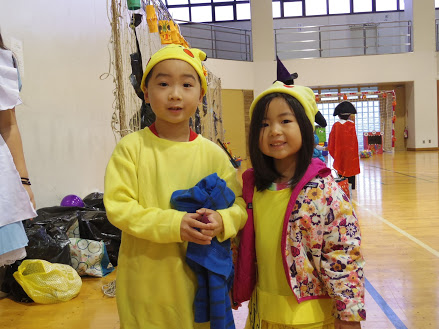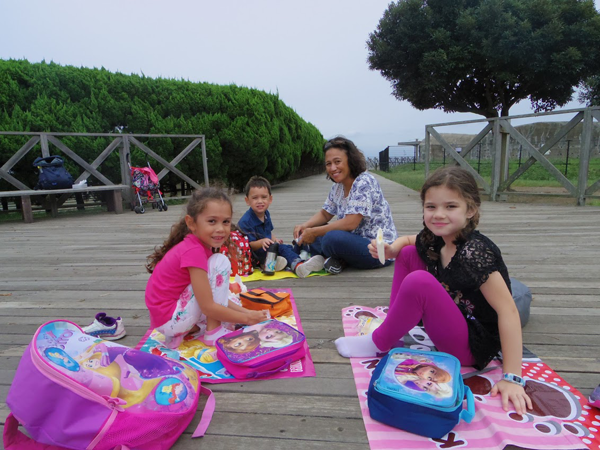 What we learn at YBS Elementary school
Japanese
While your child is in Japan, would it be nice if your child get exposed to Japanese language, learn, and is able to communicate with local people in Japanese. We use Japanese text book to teach Japanese, focusing on the skill of communication.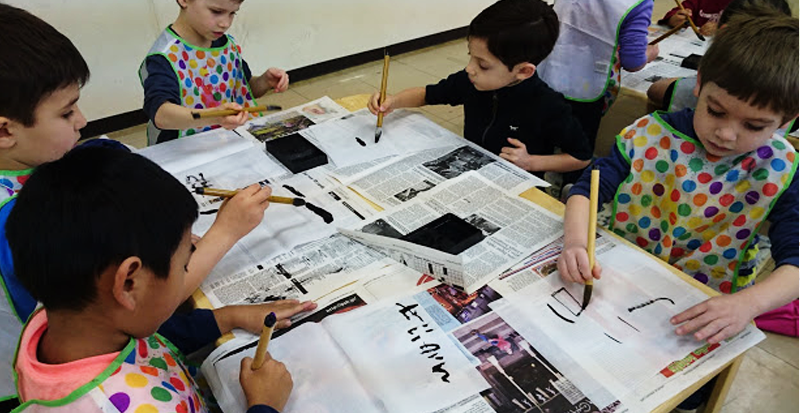 English
We understand that many of international families might move from Japan sometimes in the future...We respect child's mother language and also not to get behind from English education, we teach English following American standard. School is proud to follow and emphasize its teaching on a Japanese curriculum, Japanese language and Japanese culture while also implementing and nurturing English and English Language Art skills based on each grade level. Therefore, even if English is not the primary language taught, YBS supports your child's growth in both languages. If you want extra support, we want you to know that YBS does have an English private tutoring service.
Math
We will follow Japanese standard and use Japanese Math textbook for each grades. To give well understanding, we will lecture in English. To develop advanced math skills, we focus on practice basics and repetition before moving up to the next level.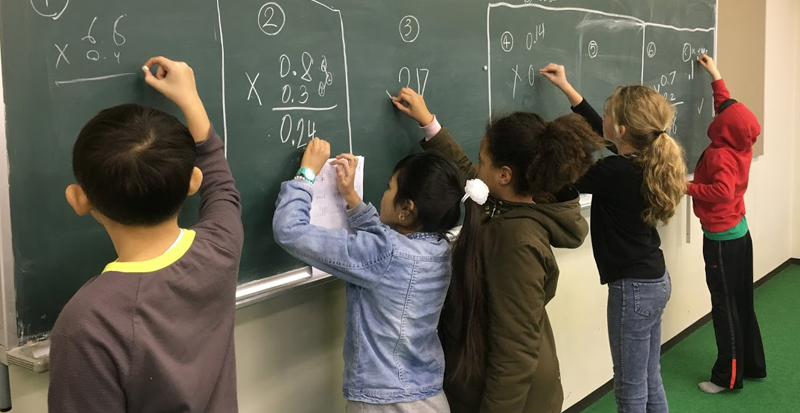 Active and inquiry based subjects
In addition to the core subjects (Math, English, Japanese) we also teach inquiry based subjects such as Social study, Science, Arts, Music, P.E and more. In all our subjects, students are encouraged to be thinker, communicator, open-minded, balanced, caring,principled, reflective, risk-takers, knowledgeable, inquirers.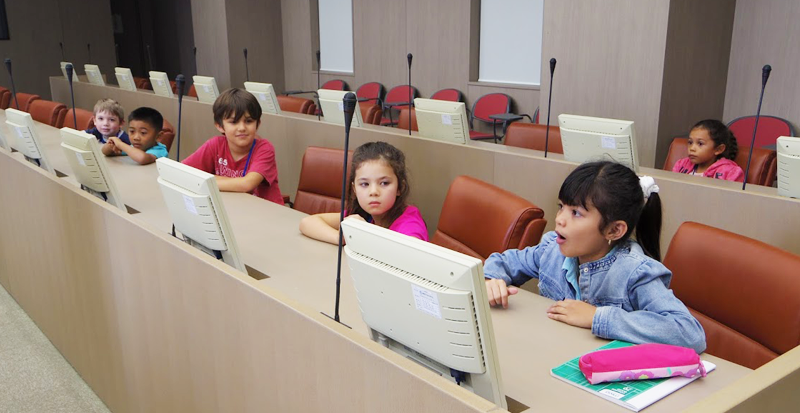 Location
YBS Elementary school
Dental College Clinical Research bld.3F 82 Inaoka-cho Yokosuka-shi, Kanagawa

Example of Daily Schedule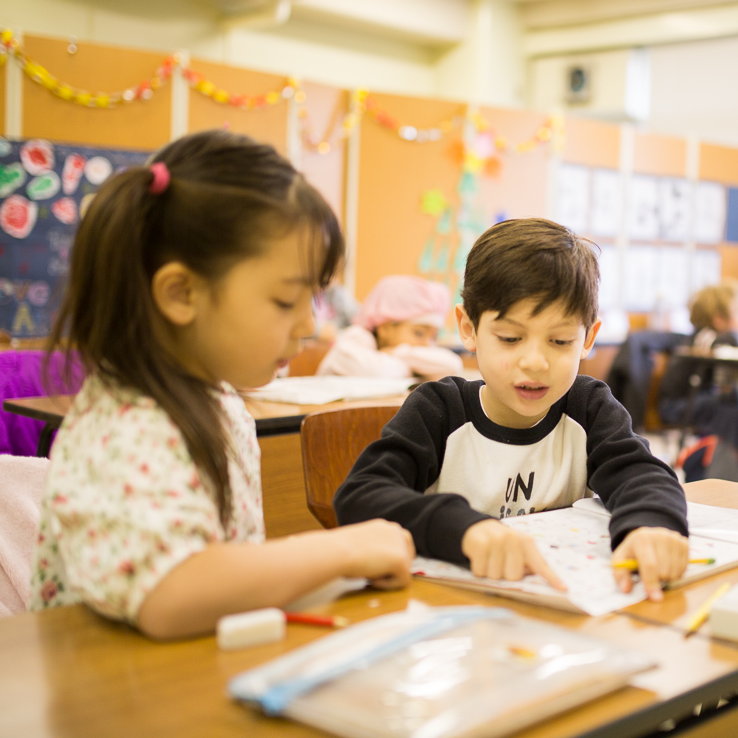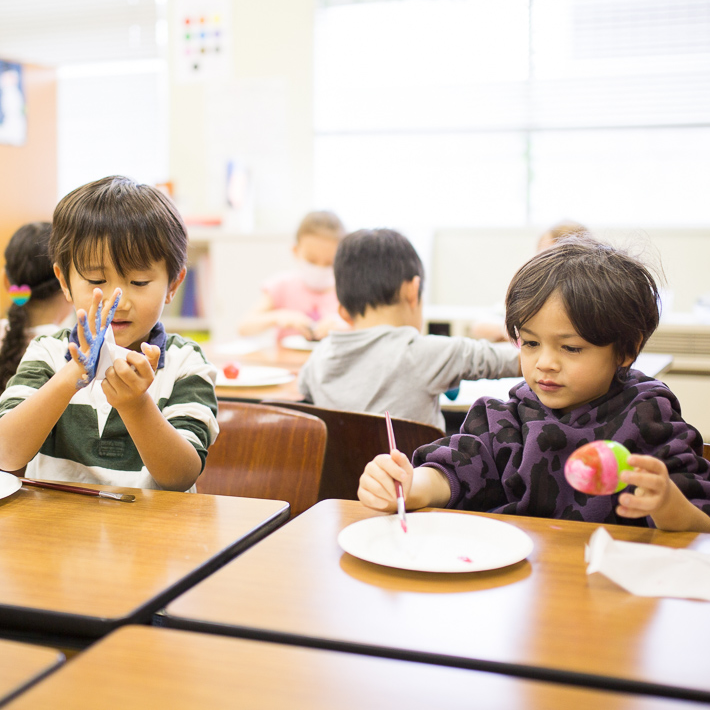 Tuition
We have the special So-Fa family discount from the price below.
YBS Elementary school tuition
Annual Tuition:836,000yen (11months/42weeks curriculum)
| Status | Discount percentage | Monthly tuition |
| --- | --- | --- |
| Japanese student | | ¥76,000 / month |
| SOFA discount | 50%off | ¥38,000 / month |
| YBS student | 25%off | ¥57,000 / month |
Yearly Payment: 50,000 (Including insurance, facility fee)
Summer Program: 1 week: ¥13,000 / 6 week 57,000 ydsxen
Additional Charge:Field Trip, Textbook, etc.
Selection Charge:After School Care - 7pm ¥25,000
Please follow our facebook page!
Happy Voice!
Math skills have increased!
The respectful teachers they listen to our concerns from day one about curriculum and our desire for our child to be challenged.
There are so many we like about YBS! For me it was when my son first got in trouble a few years ago (I can't remember why for that time) and teacher was so deeply concerned!
My children teach me Japanese words they learn at school
We like that it is small right now with an opportunity for the teachers to give plenty of individual attention to the kids' level of learning. We hope for continuing encouragement to excel.
Q & A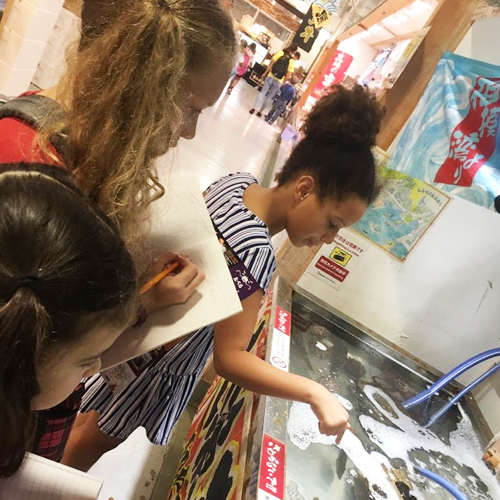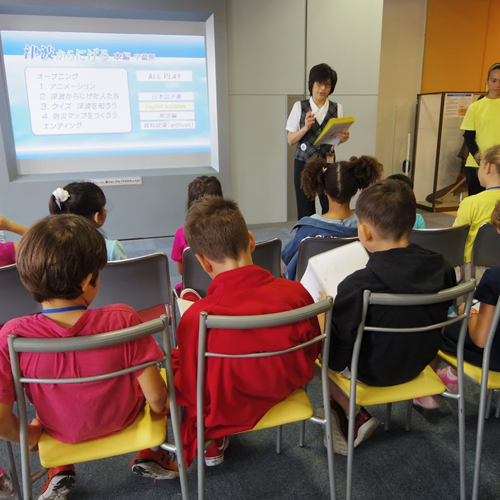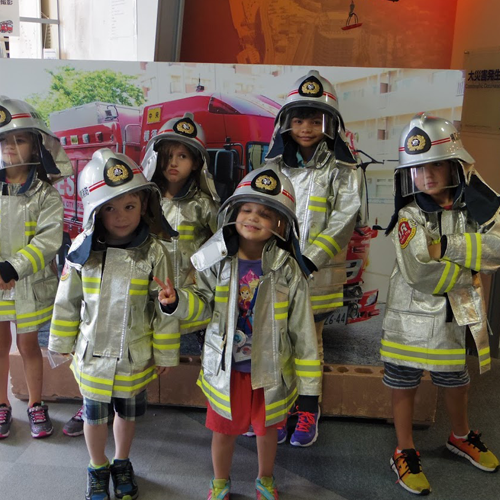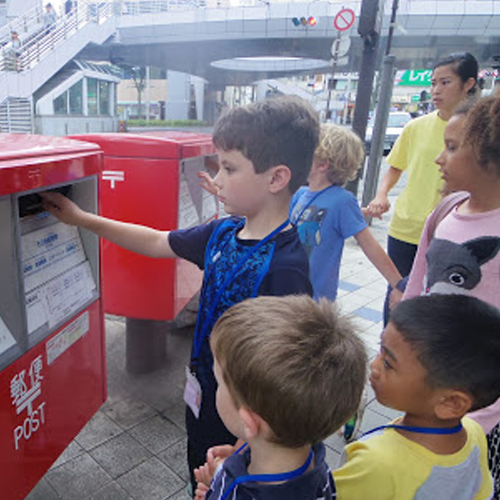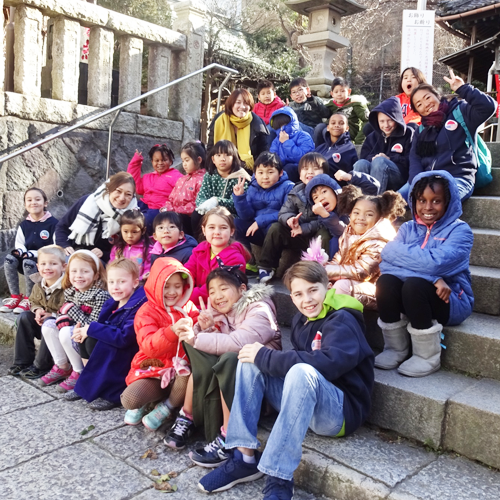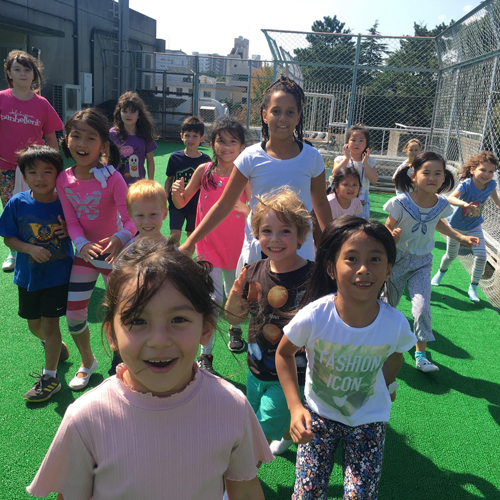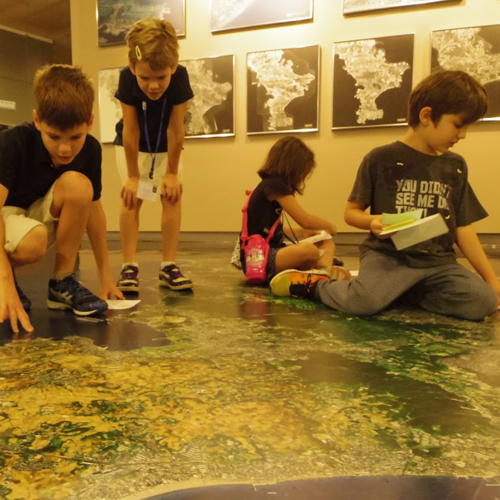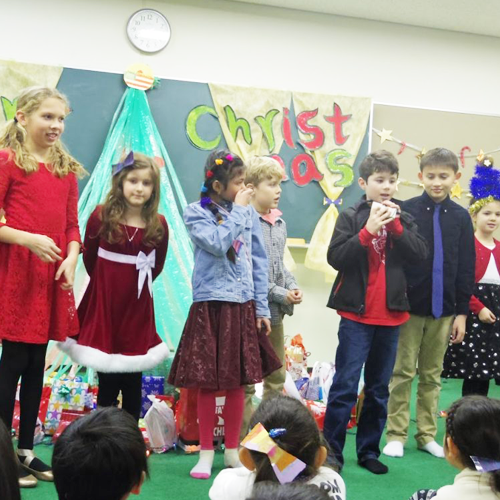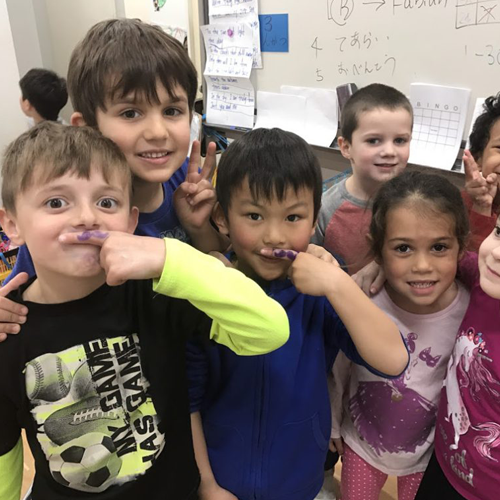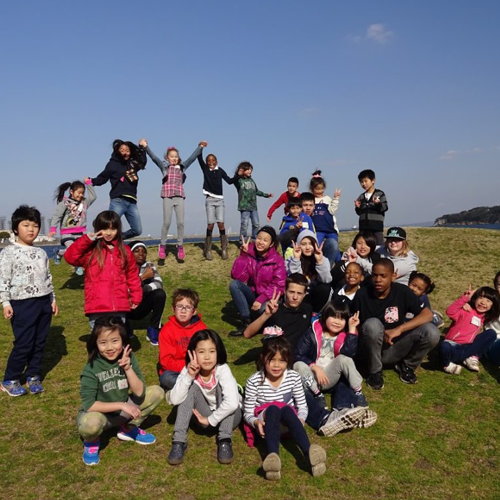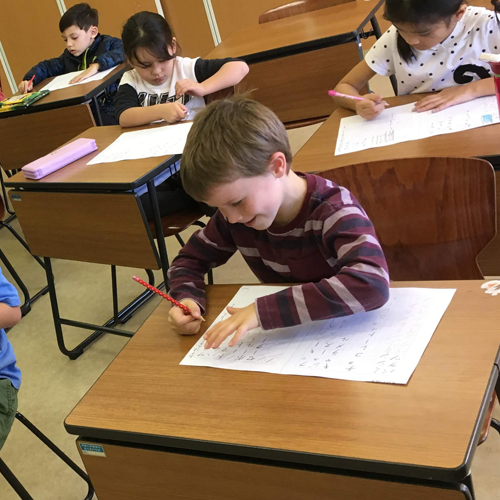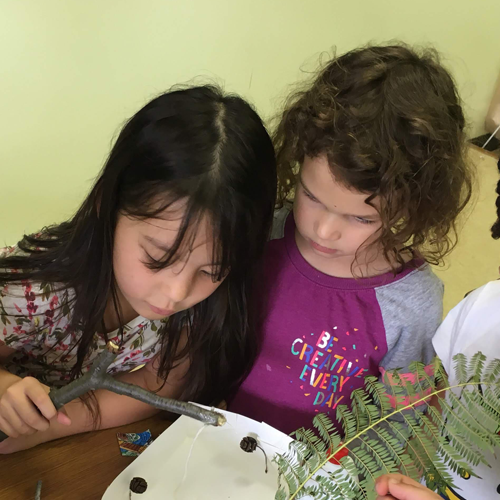 Is there going to be Certificated English teachers?
Yes! Certificated and experienced English teacher will teach English and Language art classes.
Do all the class materials belong to individual students?
Yes, all materials will need to be labeled with students name and will belong to them only.
Can we order lunch?
We are able to order lunch at Cafeteria at Dental College.
Do you provide before and after school care?
Yes, YBS provides before and after school care at another locations, where is about 10min away from the elementary school. Teacher will be taking students from the before care and to after care. Please ask a staff for more information!
Do you provide private tutoring?
Yes we do! Any subject will be taught with private tutoring.
Do you open on American holidays?
Yes we will open for American holidays but no academic curriculum will be done. We will open on Japanese holidays as well.
Is there any Japanese students attending?
Japanese students have to attend to a Japanese Local school legally.
Is there any interaction with Japanese local community?
Yes! We will have interaction with Japanese local elementary school!
How many students and teachers for one class?
Maximum number of students for one class is 20. We will have one main teacher and assistant teacher in a class.
Is English class follows American English curriculum?
Yes, English class is structured with American curriculum by grades.
Do you have playground for break time?
We have space to play outside in the facility.
Do you teach each subject for each grade?
Some of the subjects will be taught with multiple grades. (P.E, Art, Music, etc.)
Enrollment process
Inquiry
Please contact us set up the school tour!
School Tour
Come and gather all the information about YBS at school tour!
Trial Lesson
Schedule trial lessons for your child!
Please see if YBS is the best environment for your child through trial lesson!
Enrollment orientation
We will get ready together for your enrollment.
Enrollment
Start the first day of YBS education!
Contact Form