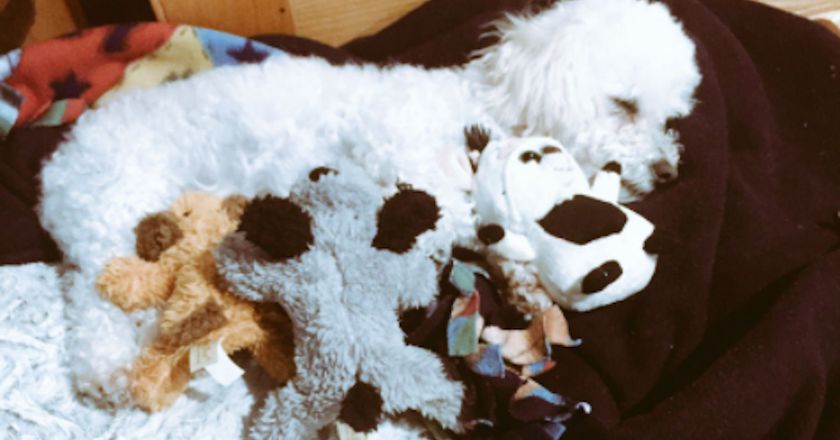 HELP, MY HEART!! Look at this good dog. She's trying so hard to take care of her puppies, but her puppies are three stuffed toys:
BuzzFeed reports that teen Twitter user Xavier Hernandez shared an image of his dog with her replacement family, captioning it, "So my dog was pregnant and she lost all 3 of her puppies so my mom bought her these toys and she thinks they're her puppies." Xavier told them that the dog's name is Twinkle, and her puppies died during their birth. She seemed depressed after her loss, and Xavier's mom gave her the three toys thinking it might help comfort her. Apparently, she bonded to them right away.
"She didn't do anything without them and wouldn't let anyone touch them," explained Xavier. Oh my gosh, oh my gosh, my face is melting faster than the polar ice caps. On the brightish side, Xavier does seem to think Twinkle is doing better, and taking care of her toys has lifted her spirits. But it's still freaking killing everyone on the Internet:
Twinkle, Twinkle, little star, you are the best dog by far. Cuddle your baby toys close, cuddle your doggos closer.