YBS PreKinder is an independent, coeducational, Japanese/English bilingual PreKinder.
Having children learn in dual language early learning environment will help them be more open and adaptable to a bilingual state of mind, thus changing the world and making it a better place. Our aim is to get our students ready for a school setting in a constructive environment and to better future for a competitive world.
Concept
YBS PreKinder is carefully integrated curriculum strives to achieve academic excellence. Motivated, capable students suited for our bilingual curriculum and multicultural environment are carefully selected. Our students are immersed in authentic Japanese, and Japanese immersion curricula and taught by native speakers during the course of the school day.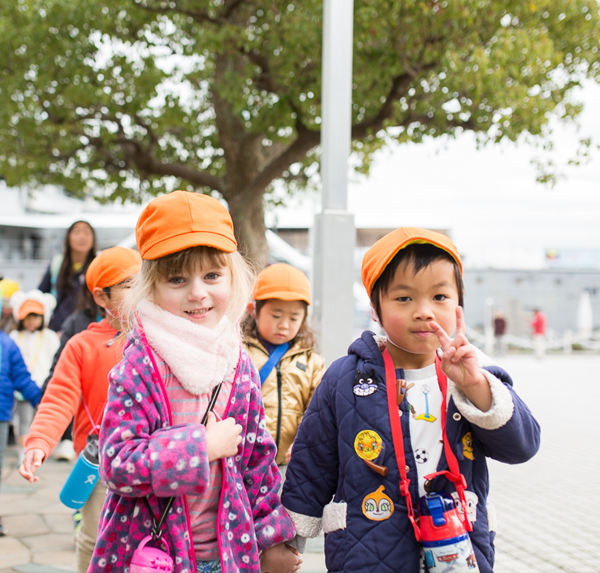 YBS PreKinder Movie
YBS PreKinder is
1.
Bilingual environment
Language exchange through friendship with peers is the best way to learn a new language. We teach the lesson bilingually. We teach Japanese language to English speaking students and we teach English to Japanese speaking students. We choose bilingual setting so that the children can meet the standards in the states when they go back to the states.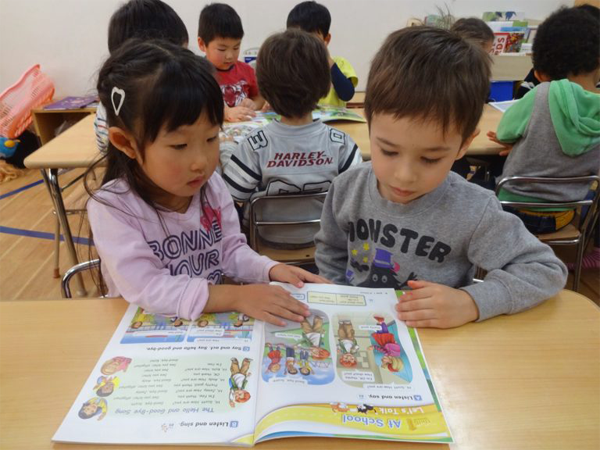 2.
Learning environment
YBS offers a learning environment that is different from all others. Children will learn Japanese through daily lessons that include vocabulary, phrases, writing, and reading.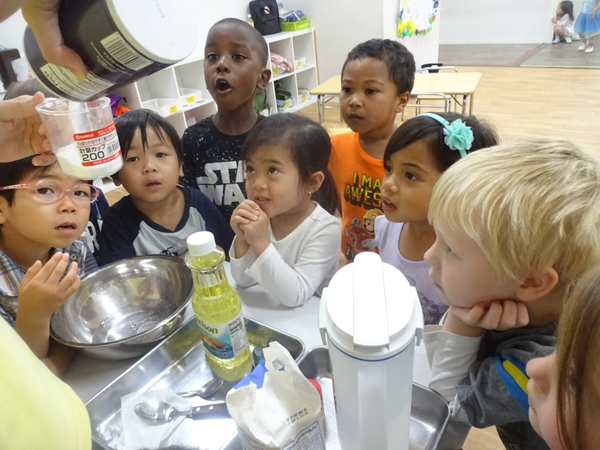 3.
Advanced Learning Curriculum
We chose a bilingual setting because we are constantly aiming for high learning outcomes. Your child's education will be advanced by the bilingual nature of our curriculum. Before the preschool graduation, we are confident that our students will master double digit addition, for example. We follow Japanese and International Baccalaureate program, which offers the best learning methods and helps foster global thinkers.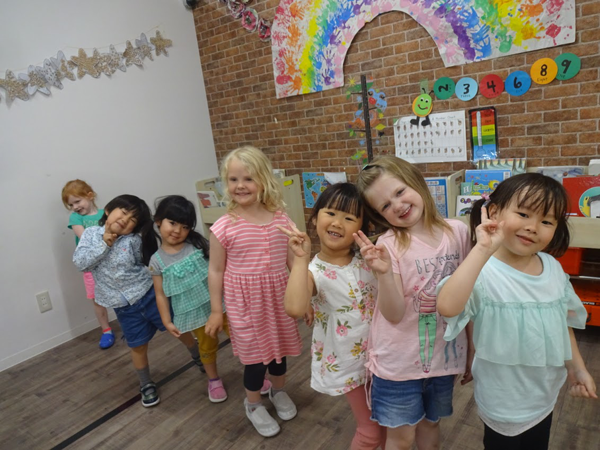 4.
Japanese
We are the only one school in Yokosuka that professionally teach kids Japanese.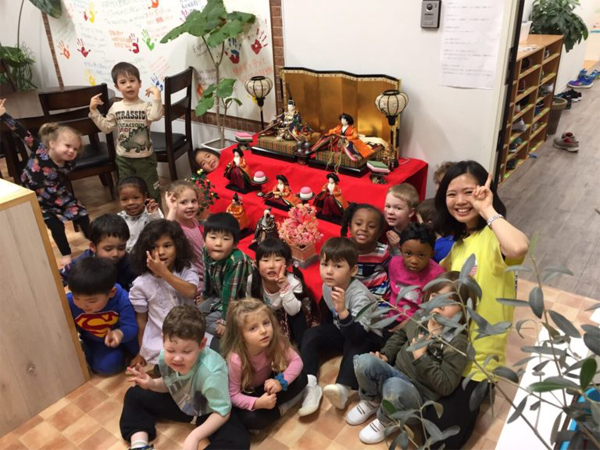 5.
English
Although we teach every curriculum in bilingual setting, we take highly of English in the kindergarten days. As a language literacy, we teach English so that the students will not be behihd when they go back to the states in the future.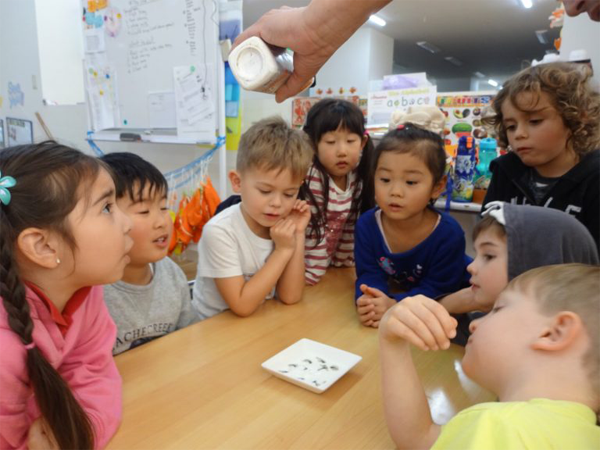 6.
Classroom Size
One of our BEST aspect of our school is a classroom size in which it enables our teachers to closely observe each child's progress and provide valuable personalized attention.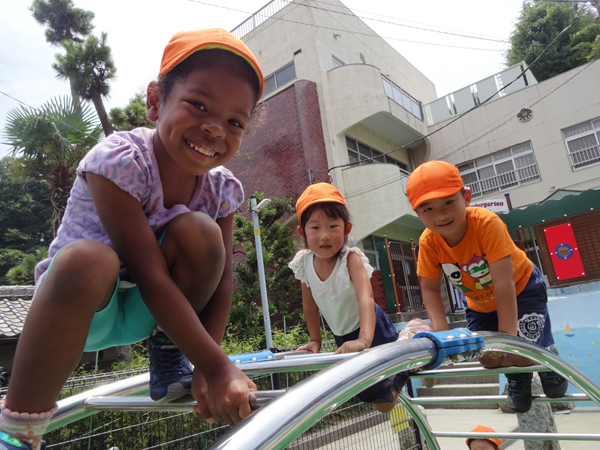 7.
Experience and certified teachers, and a bilingual teaching team
Our Japanese teachers are certified.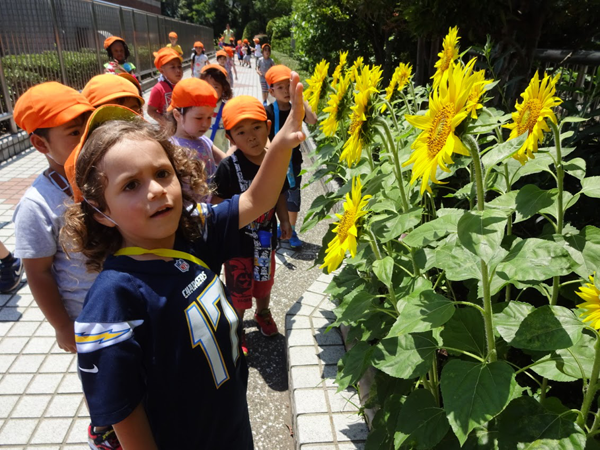 8.
Connection with Local Japanese school and community
We believe that exposure to Japanese culture and interaction with local people will make a big difference in their life! At YBS, we have many opportunities to interact with local schools and community! Your child doesn't need to enroll in Japanese school to experience Japanese education and culture!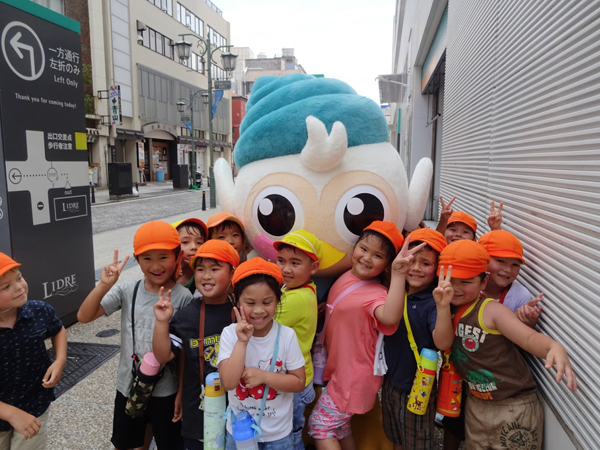 9.
Flexibility and Friendly
We embrace each other differences. Our motto is "Open and Honest" to everyone in YBS. We understand our cultural differences, as well as, the difficulties associated with the military lifestyle. We are open to new things and we would like to be flexible to support your life in Japan. That is what makes YBS different.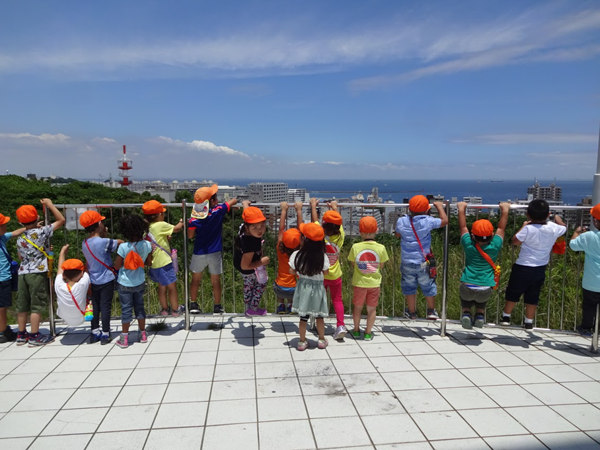 YBS Education
YBS PreKinder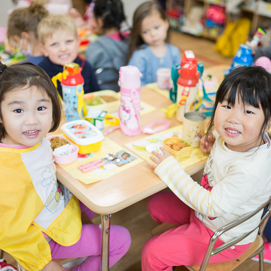 Our Program
YBS PreKinder offers Japanese/English immersion preschool for children ages 4 through 5. Children begin to prepare for PreKinder as early language and math concepts are developed. Our carefully integrated curriculum introduces students to materials they will revisit in later grades and creates the ideal environment in which the bilingual brain can form its unique neural paths. The benefits include greater memory, multitasking ability, concentration and sorting, among others. It is here the children take their first steps with their future classmates in our accelerated PreKinder through grade 6 education at Yokosuka Bilingual School.

The learning space provided for a PreKinder is designed to satisfy the scope of creativity, curiosity, knowledge and abilities of our five to six year-olds. Lesson plans address a variety of learning methods, including science labs, dramatic play, and group projects.

When a student graduates fromYBS, she or he will have not only met, but exceeded the requirement for first grade entrance in any public or private school on either side of the border.
Bilingual programs and activities
Japanese:

Students will be introduced to learn a new language by singing, reading and dancing with peers. It's perhaps the happiest and best way to learn Japanese through conversation.

Math:

We follow Japanese math method, which is the best quality and excel any other countries. We promise that You will be advanced a lot when you go back to the schools in the states.

Life skills:

Learning life skills is very important for our students. We feel that if we instill proper etiquette at an early age, our students will have a better social aptitude.

Vocabulary and phrases:

Our goal is to introduce our students to new vocabulary along with phrases so they can build their own.

Manners:

We work on potty training, following rules, following schedules, positive friendships, traffic manners etc.

Science projects:

Science inspires curiosity and encourage truth-seeking. It would help them better understand why everything we do or go to, has science involved.

Arts and crafts:

Creativity leads children to open their way of thinking, be creative and become more proactive!

Story time:

Listening and imaging the world through a book. it enhances their use of language and its vocabulary it contains.

Show and tell:

As children build their vocabulary, they want to express themselves. By challenging to express themselves in front of friends, they will become more confident.

Food education:

Eating is part of our life. Children will learn about nutrition, healthy eating. Through growing vegetables by ourselves, they will learn the importance and precariousness of food.

Music and dance:

Exposing students to music and dance helps them recognize words, build motor skills and allow them to practice self-expression.

Rhythmic:

We take highly of music education. We install Rhythmic for PreKinder classes. This training makes the physical stronger, and foster the emotion .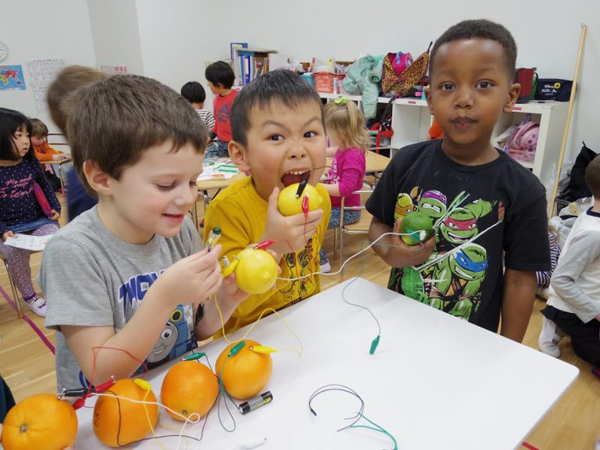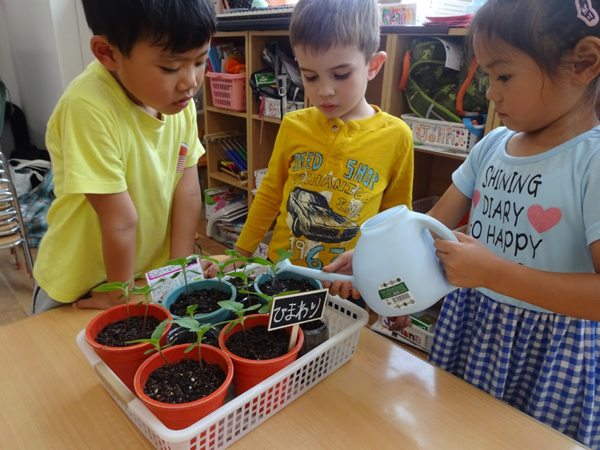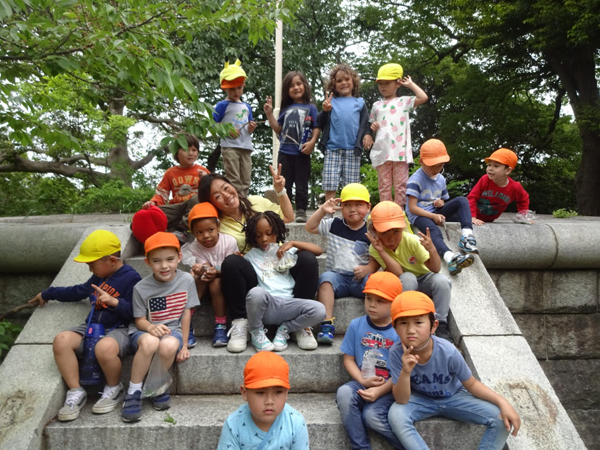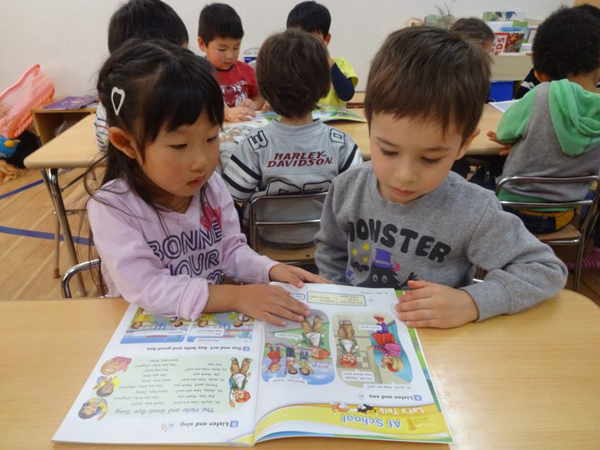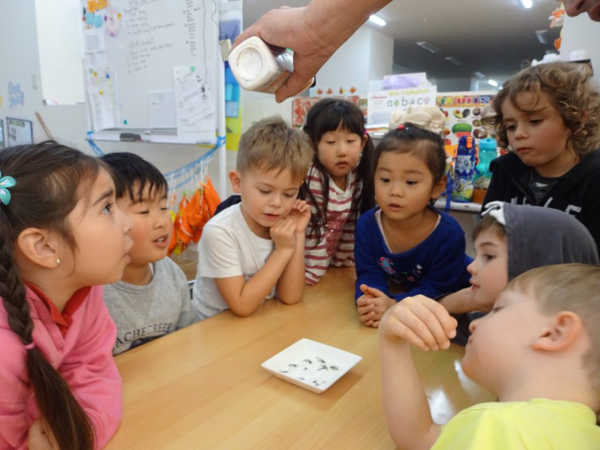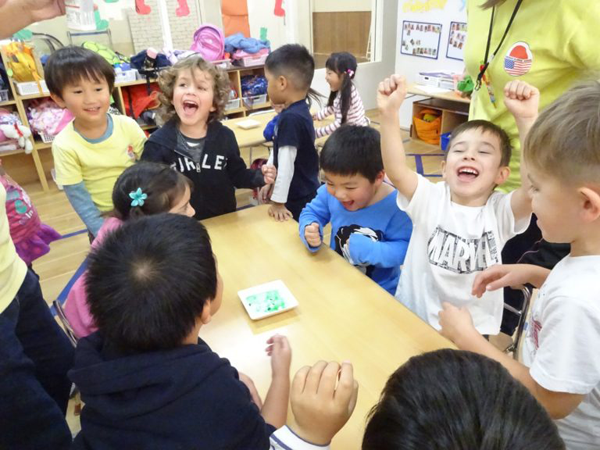 Location
YBS PreKInder
82 Inaokacho, Yokosuka-shi, Kanagawa
Our campus is situated in one of the buildings at Kanagawa Dental College, right next to Womble gate. It is not only close from Yokosuka Naval Base, but also safe and best educational environment.

Daily schedule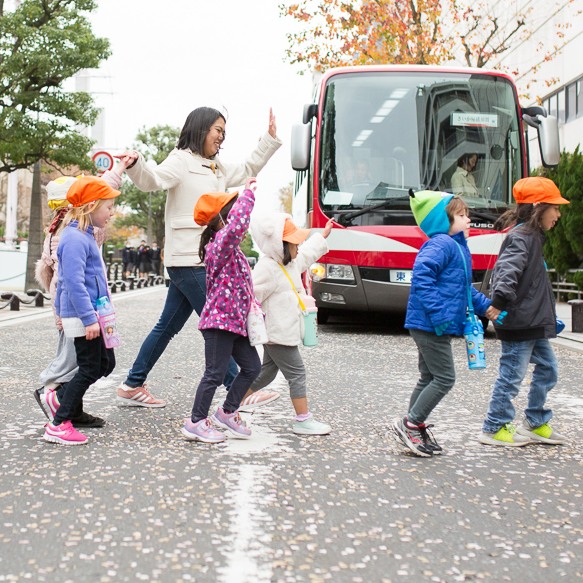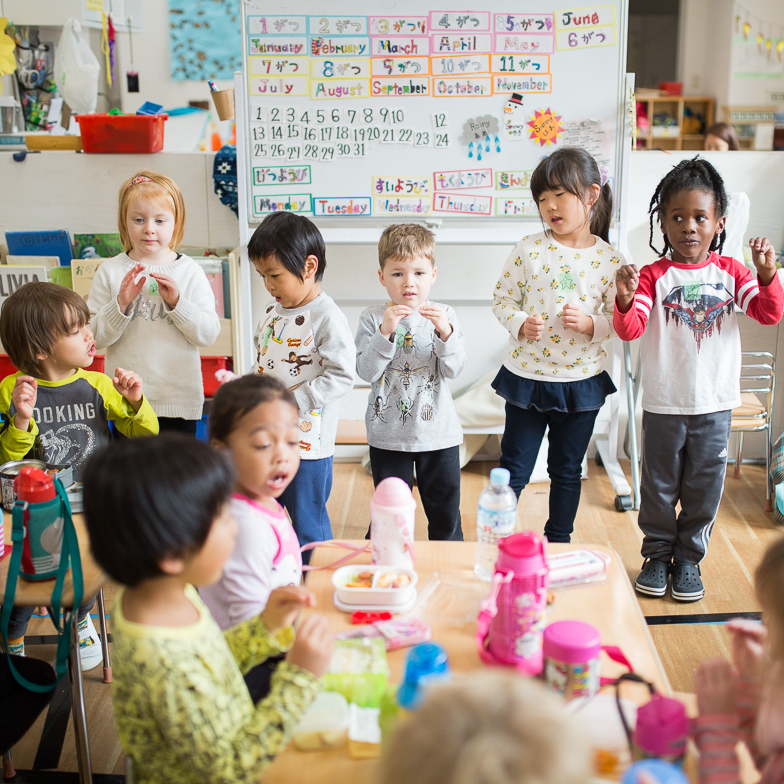 Check in - Free play

Worksheet, coloring

Morning meeting

Attendance, classroom rule, storytime, songs in English and Japanese.

Outside activity

park, exercise, exploring the neighborhood, outside learning.

Lunch time

Reading book/Book time

Daily program

English lesson, Japanese lesson. Writing, reading, math, science, art & craft, music (one program is about 30-40 min long).

Snack will be provided.

Please pack a snack if your child has any food allergy.

Free play time.
Happy Voice!
It is amazing to see the kids interact with the teachers in Japanese! That my child learns way more than I could teach him and is excited to see his teachers and friends each day.
I love the hours of operation and constant park trips for the preschool.
The teachers are amazing and truly care about my children.
My children teach me Japanese words they learn at school!
I love Seeing our kid go to other kids and not be shy no matter the ethnicity or nationality everyone is a friend.
Enrollment process
Inquiry
Please contact us set up the school tour!
School Tour
Come and gather all the information about YBS at school tour!
Trial Lesson
Schedule trial lessons for your child!
Please see if YBS is the best environment for your child through trial lesson!
Enrollment orientation
We will get ready together for your enrollment.
Enrollment
Start the first day of YBS education!
Contact Form